March 2
@
8:45 am
–
2:30 pm
Attend In-Person or Via Zoom
Registration: 8:15 – 8:45 am
Conference: 8:45 am – 2:30 pm
Tri-County Regional Vocational Technical High School
147 Pond St.
Franklin, Mass.
To receive PDPs, participants must attend the conference, Supporting LGBTQ Students In and Out of the Classroom: Family Engagement and Inclusive Curriculum, on April 3, 2023, in addition to this conference for a total of 10 PDPs. Members can participate in-person, virtually or by viewing the recording.
SPEAKERS
State Rep. Natalie Higgins, 4th Worcester District
Colby Swettberg, Ed.M., LCSW, Consultant
Landon Callahan, Safe Schools Program for LGBTQ Students, Massachusetts Commission for LGBTQ Youth
DESCRIPTION
Promoting Resiliency in Non-Binary and LGBTQ Students is an interactive conference highlighting laws, policies, and best practices, including family engagement and inclusive curriculum to support LGBTQ students. As students are beginning to socially transition their gender as early as preschool, the presenters will help participants understand gender identity and expression through the experiences of students, parents, and educators who have successfully navigated this terrain. Participants will also learn strategies to promote healthy family engagement practices and integrate LGBTQ topics into their classrooms and curriculum.
ABOUT THE SPEAKERs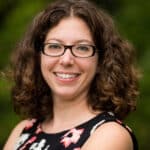 Natalie Higgins is the State Representative for the 4th Worcester District (Leominster). Rep. Higgins is a lifelong Leominster resident, attorney, former rape crisis counselor, and former Executive Director of the Public Higher Education Network of Massachusetts. A 2006 graduate of Leominster High School, Natalie obtained her Bachelor's degree in Political Science from UMass Amherst, earned her law degree from Northeastern University School of Law, and was admitted to the Massachusetts Bar in 2014.
Rep. Higgins is serving her fourth term in the Massachusetts House of Representatives. She previously served as the House Vice Chair on the Joint Committee on Public Service, as well as a member of the Joint Committee on Ways and Means, the Joint Committee on Mental Health, Substance Use, and Recovery, and the Joint Committee on Children, Families, and Persons with Disabilities.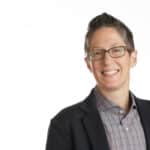 Colby Swettberg is a former educator who started the first gay-straight alliance in the Pennsylvania school district where Swettberg taught. Colby later went on to work as the Assistant Director of SpeakOut, the nation's oldest lesbian, gay, bisexual, transgender, queer & questioning (LGBTQ+) speaker's bureau, and was subsequently hired by The Home for Little Wanderers to help start Waltham House, the first co-ed group home for LGBTQ+ youth in the country. In their role as Director of LGBTQ Services, Swettberg provided training and consultation on sexual orientation and gender identity issues to child welfare agencies, schools, businesses, mental health facilities and non-profit organizations nationwide. The Massachusetts Department of Children & Families hired Colby and a team of trainers to conduct LGBTQ+ cultural responsiveness training for over two thousand social workers in the state. This training initiative set a national precedent which Colby has since helped other states to replicate. Colby received the outstanding student achievement award for leadership at Harvard University and later earned recognition from the Los Angeles based Gay and Lesbian Adolescent Social Services (GLASS) as a GLASS Champion and was named Massachusetts Democratic Future's LGBT Advocate of the Year in 2002. Swettberg has written for the Gay and Lesbian Review Worldwide and contributed a chapter to The National Gay & Lesbian Task Force's groundbreaking publication "Lesbian, gay, bisexual and transgender youth: An epidemic of homelessness." Colby earned a Masters degree in Education at Harvard's Graduate School of Education. While in graduate school, Colby co-directed and produced "Learning to be Straight: The(De)construction of Heterosexuality," an educational film that Colby has since presented in numerous academic and organizational settings. As their professional focus gravitated toward child welfare, Swettberg returned to graduate school to earn a Master of Social Work degree at the Simmons School of Social Work. In 2012, Colby was honored to be chosen by then Senator John Kerry for the "Angel in Adoption" award for advocacy efforts on behalf of youth in foster care. In 2013, Colby was honored to receive the Excellence Award from national child welfare organization Youth Villages for service to youth in foster care. In 2017 The Barr Foundation named Colby as a Barr Fellow. Since 2009 Colby Swettberg has been the Chief Executive Officer at Silver Lining Mentoring, a Boston-based non-profit which provides youth in foster care with long term mentors and essential life skills.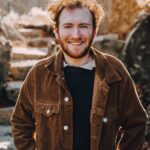 Landon Callahan graduated from Fitchburg State University in 2021 with a BS in professional communications and a minor in political science. He is a public speaker and advocate for transgender rights. His public speaking experiences include guest lecturing at Harvard Law School and Harvard Graduate School of Education. He has been involved in creating guidance and policy at the Massachusetts Department of Elementary and Secondary Education as it relates to transgender student rights. He has also helped develop model curriculum units for History, English, and Health classes at the elementary, middle, and high school level.
Participants who qualify for CEUs, will receive an email with a link to the application form. If you do not qualify for PDPs and/or CEUs, you may request a Certificate of Attendance
If you register for the virtual conference, you will receive a confirmation email containing the Zoom link. Following the live webinar, registrants will be emailed a link to view the recorded webinar. The recording will be made available for 72 hours after each session.
Membership Information
Most MPY webinars are available ONLY to current staff from member districts and organizations. Public school memberships include police and fire personnel. Former and retired employees and members of committees, including but not limited to, PTO/PTA, PAC, School Improvement Councils, Health Councils, Drug/Alcohol Councils, and school volunteers, are not considered MPY members.
PDPs and CEUs
MPY is an approved Professional Development Provider through the Massachusetts Department of Elementary & Secondary Education (Provider No. F20180079). Professional Development Points (PDPs) are offered for all MPY professional development webinars. PDPs are issued for a minimum of 10 hours of training.
Continuing Education Units (CEUs) are available for clinical staff from the National Association of Social Workers (NASW) and the Massachusetts Mental Health Counselors Association, Inc. (MaMHCA). The NASW and the MaMHCA approves each event.
Event Cancellation Policy
If you are unable to attend a MPY webinar, you must cancel through your Zoom confirmation email one business day before the webinar. For MPY in-person conferences, registration closes 72 hours before the in-person conference by emailing lauren@mpyinc.org. You may not switch your registration from in-person to virtual after registration closes.