November 2, 2023 @ 3:00 – 5:00 pm
Massachusetts educators are invited to attend this free in person event
Shrewsbury High School
75 Cypress Ave.
Shrewsbury, MA 01545
SpeakerS
PDPs and CEUs are not being offered for this event.
Description
Massachusetts Partnerships for Youth (MPY) and the Massachusetts School Mental Health Consortium (MASMHC) are co- sponsoring this in person conference on November 2, 2023 from 3:00 – 5:00 pm. This event will provide an opportunity for MPY and MASMHC members to network, engage in shared learning, and seek solutions to advance student supports. Light refreshments will be provided by our amazing hosts at Shrewsbury High School. We look forward to seeing you IN PERSON for an afternoon of learning, connecting and collaborating. Massachusetts educators are invited to attend this free event.
About the SpeakerS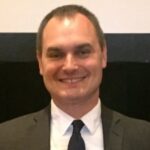 John Crocker, M.Ed., has worked in public education for fifteen years, primarily as the administrator for the Methuen Public Schools Counseling Department. He has overseen the planning and implementation of the "Mental Health Initiative," which has focused on the establishment of a comprehensive school mental health system (CSMHS) in partnership with the National Center for School Mental Health (NCSMH). John has worked with the NCSMH as a member of the National School Mental Health Task Force and as the Massachusetts team leader for the National Coalition for the State Advancement of School Mental Health (NCSA-SMH). In his role as the director of school mental health & behavioral services, he is charged with overseeing the district-wide implementation and evaluation of Methuen's CSMHS and positive behavioral interventions and supports (PBIS). His work has focused on developing a district-wide system of universal mental health screening, advancing the use of psychosocial data to inform school mental health staff's therapeutic practice, and the development and evaluation of the CSMHS in Methuen. He has worked to scale up evidence-based therapeutic services across Methuen through the provision of district-wide professional development and the design and implementation of group- and individual-therapy programs. Mr. Crocker founded the Massachusetts School Mental Health Consortium (MASMHC), a group of approximately one-hundred and fifty school districts across Massachusetts committed to advocating for and implementing quality and sustainable school mental health services and supports. Most recently, MASMHC co-led the Massachusetts Collaborative for Improvement and Innovation Network (CoIIN) for Comprehensive School Mental Health, the School Mental Health Leadership Institute, and Thriving Minds, a professional development series focused on building comprehensive school mental health systems. He received the National Center for School Mental Health's School Mental Health Champion Award in 2018 and was nominated the 2019 Massachusetts School Counselors Association (MASCA) Administrator of the Year, the 20-21 Massachusetts Parent Teacher Association (PTA) Counselor of the Year, and the 2021 Massachusetts Interscholastic Athletic Association (MIAA) Michael J. Kane Wellness Award recipient.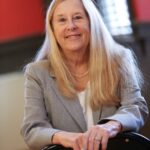 Margie Daniels, M.Ed., L.I.C.S.W., has enjoyed a 33- year career in public education as an educator, psychologist, and social worker. Margie has worked as a teacher, team chairperson and school psychologist. She founded two integrated preschool programs and has been a strong advocate for students with disabilities and their families. Administrative positions in public schools included Principal, Director of Special Education, Director of Student Services, and Assistant Superintendent of Pupil Services. In addition, Margie has taught both undergraduate and graduate students at Endicott College, Northeast Consortium for Staff Development, and Framingham State University.
Currently, Margie is the Executive Director of Massachusetts Partnerships for Youth, an organization providing professional development and support services to more than 250 school districts and other entities in Massachusetts. As the Chief Operating Officer, she manages the programmatic and fiscal operations of this 501(c) (3) organization which provides school districts, law enforcement and selected community agencies with professional development.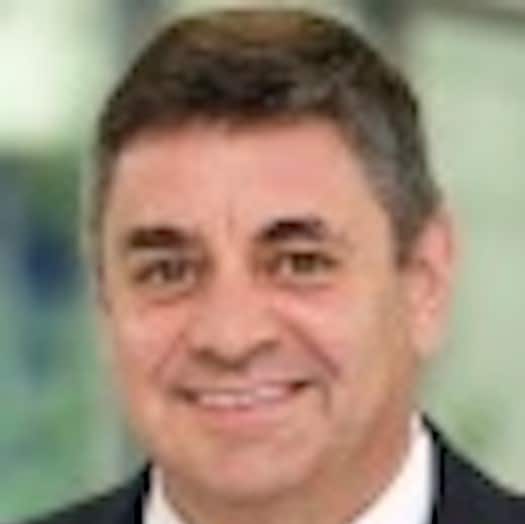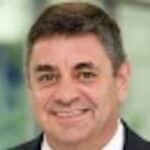 John Oteri, M.Ed., has over 33 years of experience in working with students and schools. John was a Social Worker for DSS for 9 years before transitioning to an educator at Somerville High School. John served as a Social Studies teacher, Assistant Principal and then as Principal of Somerville High School. John became Superintendent of the Malden Public Schools. After retiring, John joined Massachusetts Partnerships for Youth as the School Safety Coordinator. In this role, John works with MPY and Children's Hospital through the Department of Homeland Security on reducing targeted violence in schools. John is a graduate of the University of Notre Dame and UMass/Lowell.
Membership Information
Most MPY webinars are available ONLY to current staff from member districts and organizations. Public school memberships include police and fire personnel. Former and retired employees and members of committees, including but not limited to, PTO/PTA, PAC, School Improvement Councils, Health Councils, Drug/Alcohol Councils, and school volunteers, are not considered MPY members.
PDPs and CEUs
MPY is an approved Professional Development Provider through the Massachusetts Department of Elementary & Secondary Education (Provider No. F20180079). Professional Development Points (PDPs) are offered for most MPY professional development webinars. PDPs are issued in 10 hour increments, per DESE requirements.
Continuing Education Units (CEUs) are available for clinical staff through the National Association of Social Workers (NASW) and the Massachusetts Mental Health Counselors Association, Inc. (MaMHCA). The NASW and the MaMHCA approve each event individually. CEUs may be given in hourly increments.
Event Cancellation Policy
If you are unable to attend a MPY webinar you must cancel, through Bonnie Mullen at bonnie@mpyinc.org, one business day before the webinar.
For MPY hybrid conferences, the date in-person registration closes will be posted on MPY's website. Virtual conference registration will close one business day before the hybrid conference. You cannot cancel or switch your registration from in-person to virtual after in-person registration closes. Please email Bonnie Mullen at bonnie@mpyinc.org with any questions regarding registration.
In Person Meeting – Advancing School Mental Health through Shared Learning and Collaboration: A Joint Meeting between MPY and MASMHC – Nov. 2, 2023 – Open to All Massachusetts Educators
PDPs and CEUs are not being offered for this event.