The following workshops are available remotely on Zoom for staff and parents. If mutually agreed upon by the presenter and requesting district, workshops may be offered in person.
---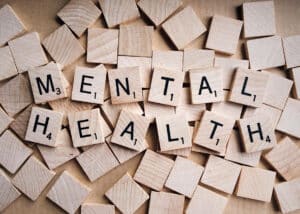 Mental Health Awareness for Youth: Young Adult Speaker Presentation
The Young Adult Speaker program is geared for youth grades 6+ and features young adults who provide educational programs built around lived experiences. Through sharing their experience with a mental health condition and related crisis, they challenge negative stereotypes, give hope and skills to audience members, and encourage students to reach out for help. Students also learn the signs and symptoms of mental health challenges and conditions, negative versus positive coping skills, the similarities between mental health and physical illness, the language and skills needed to have a conversation about mental health, and how to create a supportive school environment. This is facilitated through Minding Your Mind.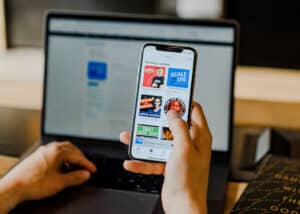 Mindfulness and Media for Faculty (Remote Only)
Drawing from current research on neuroscience, mindfulness, and the adolescent brain, the Mindfulness and Media program is designed to help faculty support students in using mindfulness techniques to become intentional about their habits of attention and improve their ability to focus on the task at hand. Faculty will learn the neuroscience of social media and game design and why these techs keep us hooked, particularly teens; ways in which social media are especially complex for teens in the realms of social comparison, social hierarchy, social inclusion/exclusion; the neuroscience of mindfulness and what research shows about the cognitive benefits in the areas of focus and self-regulation; the basics of mindfulness practice and its application to media use, to develop habits of intentional attention, for themselves and for their students.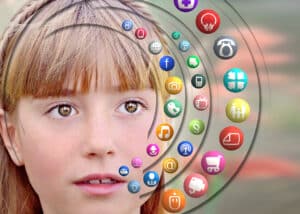 Mindfulness and Media for Students or Parents (Remote Only)
The workshop teaches students in grades 6-12 techniques to better understand their current digital lives, develop mindfulness around their use of electronic devices, and learn how to create strong habits of intentional attention that serve them both inside and out of the classroom. Students will learn: How social media and gaming platforms are designed to keep us 'hooked'; The basics of mindfulness practice and why it helps us; how to bring mindfulness to their media use with simple daily practices; and how to pause and take a breath before reacting to on-line triggers. This program is also available as a parent workshop.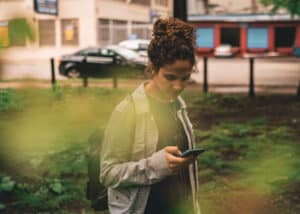 Mindfulness in the Age of Digital Distraction (Remote Only)
Teachers and parents will learn the "Power Down for Presence" process, proven to increase attention and focus for more efficient and productive homework time. As the ubiquity of the 24/7 digital world increases, the appeal of technology becomes even greater. The brain science supports the power of mindfulness to pause one's use of technology and be present for greater mental and brain health. This workshop shares evidence-based research tools and skills.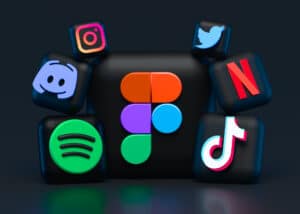 Navigating the Cyber World
This workshop reviews the challenges and dangerous situations that may arise through use of the internet, social media, and smartphones. It is important for school staff and parents to be aware of the popular apps, social media sites, and programs used by youth online. This workshop explains the issues and possible consequences of cyberbullying, sexting, and revealing identifying information to strangers.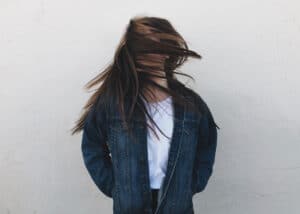 Neuroscience of Anxiety
To truly understand the roots of behavior, it is essential that educators understand what is happening in a student's body when they are anxious or stressed. Anxiety presents in different ways, and we all predictably have a stress response of fight/flight/freeze. This workshop will help participants identify the difference between an anxiety disorder and basic stress and explore ways to best support students. An emphasis on how to integrate social/emotional support into a school setting, along with how to address oppositional behavior, school refusal, work avoidance, and bullying, will be explored through the lens of anxiety.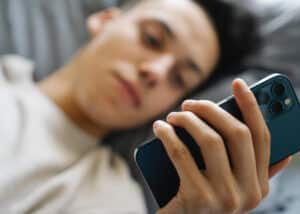 OMG TMI N/C: Preventing Teen Sexting
Teens are sharing, posting, and sending images of themselves at alarming rates, including images that are illicit in nature. This student assembly will discuss the legal, personal, and emotional ramifications of teen sexting behaviors.
Overview of Autism Spectrum Disorder for First Responders (Remote Only)
This webinar will provide an overview of the symptoms of ASD across the lifespan and specific strategies for first responders to utilize when interacting with potential individuals in the community. Autism Spectrum Disorder (ASD) is often referred to as an "invisible disability" because the symptoms of ASD are not necessarily overt. This is especially the case for individuals with ASD who are verbal and intelligent and, thus, might appear to first responders as typically developing. Yet, these individuals often possess significant if not debilitating sensory processing impairments, restricted and repetitive behaviors, and emotional dysregulation that can result in severe behavioral decompensation in the face of unpredictable events, including aggression, self-injury, and/or property destruction.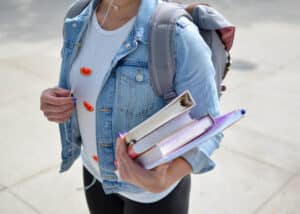 Preparing Students with ASD for Transition to Adulthood (Remote Only)
Transitioning out of high school to either continued education or the workplace is extremely challenging for students with Autism Spectrum Disorder (ASD). Even though most individuals with ASD have intact cognition and language, most fail to achieve levels of independence in adulthood due to limited functional social, communication, and adaptive skills necessary for self-sufficiency. There is a critical need to prepare for this transition early, intensively, and comprehensively. This workshop will provide an overview of strategies, supports, and accommodations that can be implemented in schools to promote a successful transition.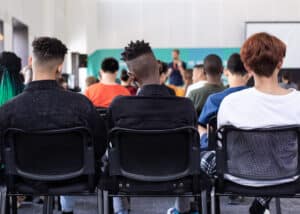 Programming for Autism in the Schools for Students with Intact Cognition and Language (Remote Only)
Autism Spectrum Disorder (ASD) continues to broaden, with many autistic individuals having no cognitive and/or language impairments that confound their social disability. Therefore, many of these individuals receive educational programming within mainstream or inclusive settings. Yet despite their cognitive and language prowess, many students with ASD struggle with social communication and interaction. They often experience co-occurring challenges, including impairments in executive functioning and adaptive behavior skills, as well as social-emotional struggles that merit direct intervention in the schools. This webinar will provide an overview of the more subtle but complex presentations ASD, including females, and will present evidence-based strategies for fostering all areas of vulnerability within the school system. Concepts of masking and camouflaging behaviors, as well the misnomer of the widely misinterpreted description "high functioning autism" will be discussed.